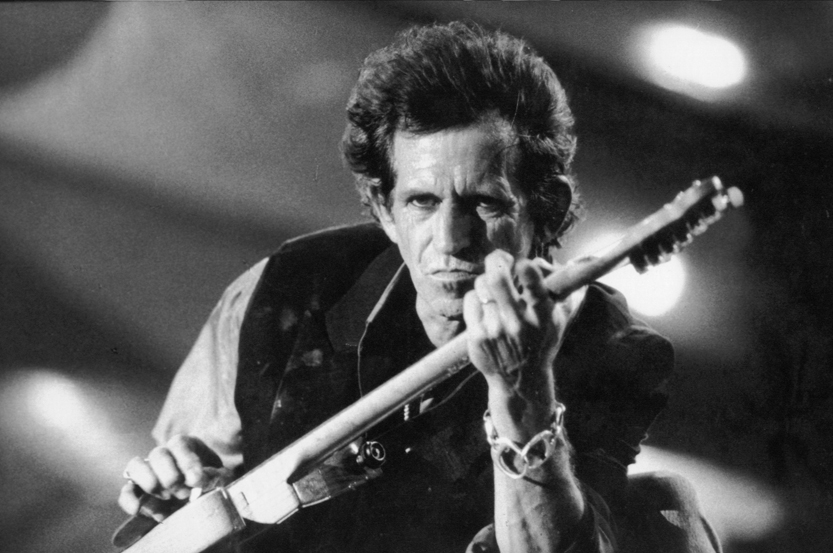 When you learn to play guitar, it's easy to focus on the flashy stuff. Ripping leads and scorching solos definitely have their appeal – they're the yardstick by which the public generally defines "great guitar playing."
Playing rhythm guitar doesn't seem to excite beginners in the same way. Perhaps it's because it seems like "guitar basics 101," or because standing at the back playing guitar chords doesn't have the same appeal as shredding upfront with your foot on the monitor.
But, playing rhythm guitar is a fine art, and great rhythm guitar playing is essential to making great music.
It's the foundation – the thing that holds the song together – and shredding solos won't mean jack if you don't have something to build them on.
So how do you take your rhythm guitar playing to the next level? Like everything, it's a process, but these three tips are a step in the right direction.
Don't Just Pound on 8th Notes! 
Rhythm guitar might seem basic, especially when compared to lead playing, but this is a misconception.
Great rhythm guitar playing will add texture, subtlety and shade to a song. Bad rhythm guitar playing, on the other hand, will stick out like a sore thumb.
There's a time and a place for pounding out 8th notes – usually as a song reaches its climax – but if you go full pelt on every section of a song all the time, it's going to turn to mush pretty quickly.
Next time you practice you rhythm playing, really listen to the groove that you're following and try to synch what you're doing to the momentum of the beat. Learn when to play hard and when to ease off, and experiment with different techniques like arpeggiating, palm muting and diamond chords (essentially letting a chord ring – great during solos or epic choruses) to add color to your playing.
Play With a Drummer (Or At Least a Metronome)
As a rhythm guitarist, you're not working in isolation. Whatever you play will be determined by what the drummer is doing. You'll want to emphasize the beats that they emphasize.
Developing a feel for sitting in the pocket (musician speak for staying in the comfort zone of the main beat) is essential for great rhythm playing, and it's really difficult to master if you don't have a beat to work with.
Of course, finding a drummer to jam with isn't always easy, but there are other ways to practice this. If you're using a DAW, then cuing up some drumbeats to play to when you're practicing is a good shout. And, while it's not the same as the real thing, playing to a metronome will still help you immensely with your rhythm playing.
It's all about the beat. There's no point practicing rhythm guitar without one. Joining a band works wonders!
Experiment with Alternate Tunings
We've spoken before about how alternate tunings can enhance your in the Roadie blog, but it bears repeating in the context of rhythm guitar.
Alternate tunings lead you to new patterns and explore different areas of the neck. Therefore, they're great for coming up with unusual rhythmic textures that buck the trend of tried and tested rhythm parts.
Don't believe us? Go and throw on some Rolling Stones records. Keith Richards is a rhythm guitar master, and it's his use of open tunings that has defined some of the Stones' classic tracks.
Of course, if you want to experiment with alternative tunings to enhance your rhythm playing, you could do a lot worse than pick up a Roadie 2. Its intuitive interface allows you to switch between tunings in minutes and is awesome for experimenting with new rhythmic ideas.
Are you a rhythm guitar player? What advice would you give for better rhythm guitar playing? Let us know in the comments.