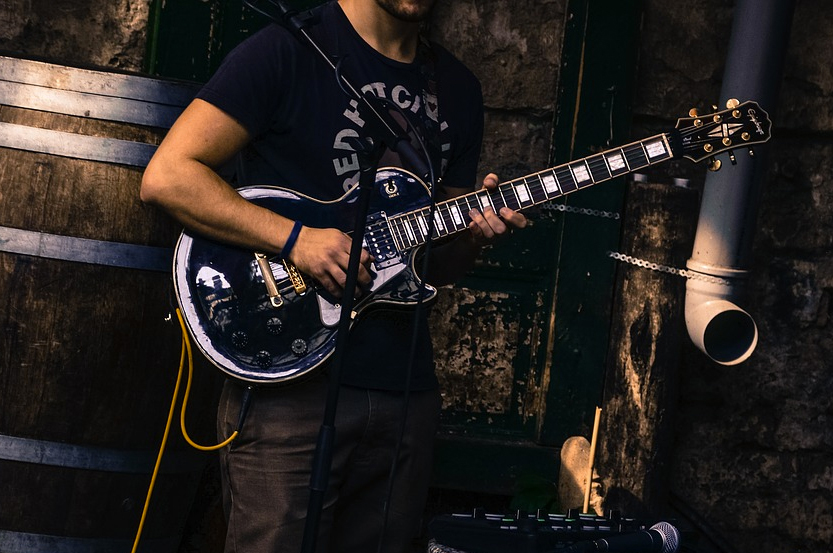 What sets apart a great lead guitar solo from a mediocre one? Is it technique? Finger dexterity? Scale mastery?
All those things play a part, sure. But there's one thing over others that really makes a guitar solo stand out.
Phrasing.
Phrasing is the difference between going through the motions on a pentatonic scale and really speaking to people with your music. Phrasing is how you bring your guitar playing to life. Great phrasing will give your guitar playing a lyrical quality. If you've ever heard people talk about "making a guitar sing," they're talking about phrasing.
But how does it work? And what can you do to improve your lead guitar phrasing? Today, we're outlining three top tips for guitar phrasing so you can breathe life into your solos.
Focus on note duration:
When beginner guitarists play solos, they tend to sound pretty monotonous. Why? Because they often don't vary the length of the notes they're playing.
The key to making your guitar "sing" is experimenting with different note lengths – holding notes, playing notes in short bursts and so on.
To understand how to do this, think about how you talk in real life. We use a variety of short and long words in our day-to-day, hold on to words to emphasize statements or shorten words to convey emotions. Now, try to apply that principle to the notes in a guitar solo – effectively, you want to give your solo a "voice."
There is, of course, a caveat here. Whatever you do, you need to keep on time and stay in rhythm. So long as you adhere to that though, feel free to experiment. So long as what you're doing is emotive, you're doing it right.
It's also about the notes you don't play:
When we talk, we don't just speak. We also breathe. And letting your lead line breathe from time to time is key to great phrasing.
You might feel like you impress everyone when you shred non-stop 16th notes at 210 BPM, but more often than not, it's exhausting for the listener.  Ever stood next to someone who won't stop talking about themselves at a bus stop? Your unending shredathon is the aural equivalent.
Rests are what give your notes meaning. By pausing in the right places, you emphasize certain points in your playing, drawing the listener's attention to them.
So don't be afraid to hold off every now and then. It's that, rather than endless note spamming, that makes a statement.
Work on Dynamics:
Watch a great public speaker and pay attention to the volume of their voice. Notice how they command the audience's attention without shouting every word that they're speaking. They use volume for emphasis, as well as to convey feeling.
It's the same principle with guitar playing. The volume of notes, and how loudly or softly you play them; have a huge impact on the meanings you convey in your solo. And, guess what? If you don't alter the dynamics of the solo, it gets boring very quickly.
Blues legend B.B. King was a master of dynamics. Check out this live performance of "The Thrill is Gone" – especially the final two minutes – and see how he builds from soft to loud lead playing to create tension, drama and emotion.
Which guitarists do you think are the masters of phrasing? And how do you approach your lead guitar playing? Share your thoughts in the comments.